Unveiling the Magic Behind By Chavelli's Hand-Made Jewelry!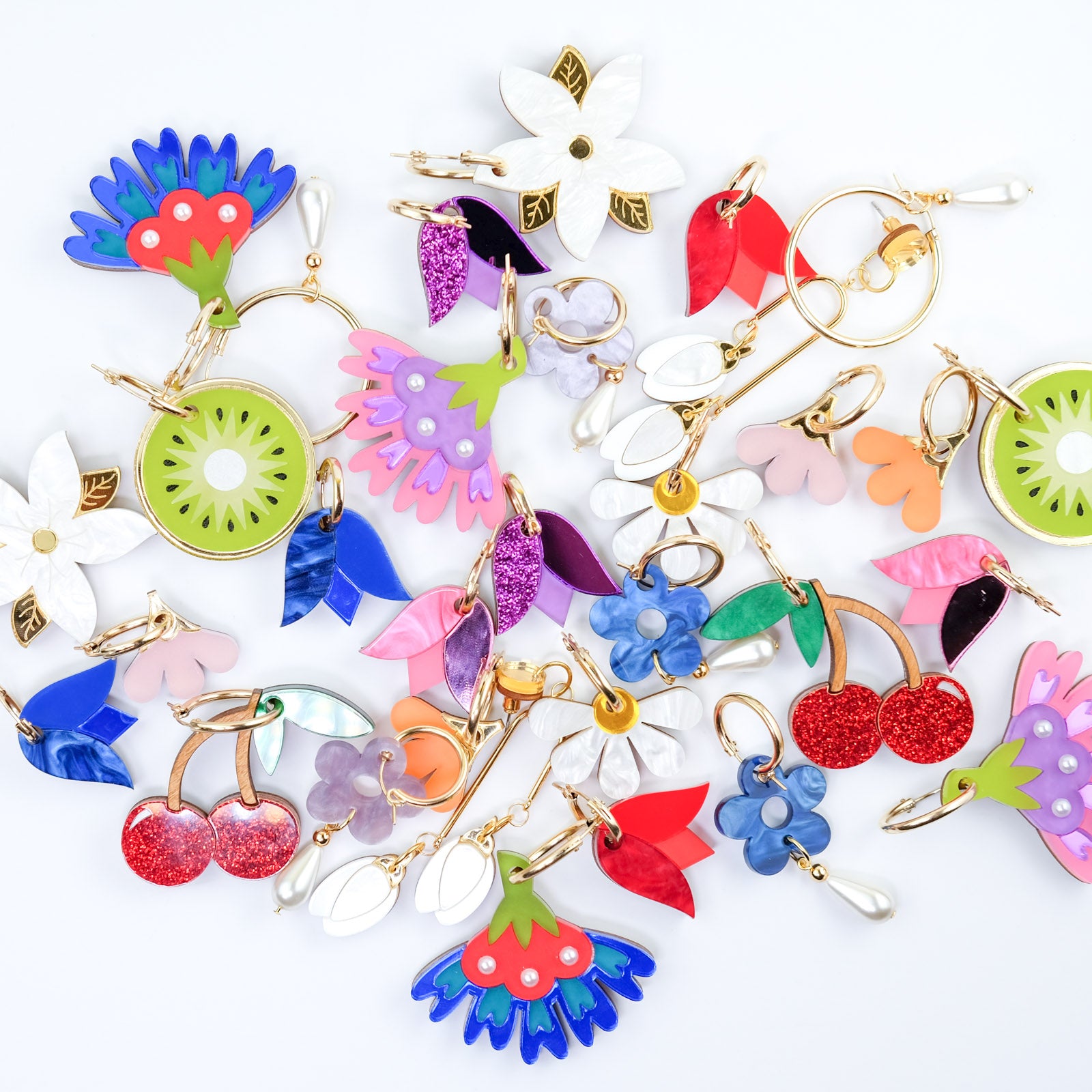 Come take a behind the scenes peek at the process behind By Chavelli's hand-made earrings!
My New York City studio is where all the magic happens. We work with polymer clay and acrylic hand-sculpting and laser-cutting to bring each design to life. With polymer clay we start by custom mixing each color or pattern, before kneading the clay then transforming it into shapes either through hand-sculpting or cutting.
Once the earring shapes are formed, they're cured in an oven to harden them and bring lasting durability. They're then sanded and polished, ensuring a smooth finish that won't bother your ears. Finally, the puzzle comes together as the components are carefully assembled forming a one-of-a-kind piece.
Acrylic is our other main material, and I love using it because I can bring my graphic design background into the mix. The properties of acrylic allows me to craft very graphically inspired pieces, like our fruit collection.
Designs begin with a sketch on paper, before being digitized into precise blueprints for laser cutting. Part of the fun of this stage in the process is figuring out exactly which acrylic to use! There are so many fun colors, patterns and finishes that can be worked into a design to make something fun and stunning for your ears.
Once picked out, the designs are cut (and sometimes engraved) with my in-studio laser cutting machine. Honestly, watching the interplay of art and technology is really quite a delight, as the vision is brought to life! Once all the components have been precisely cut, we assemble them into the finished designs that you see in the By Chavelli shop.
Every piece is a labor of love, meticulously hand-crafted right here in New York City. Me and my tiny team takes pride in the artistry and care that goes into every creation, designed to brighten and embolden the wearer—you!
---