Totally Rad Earrings Drop Today!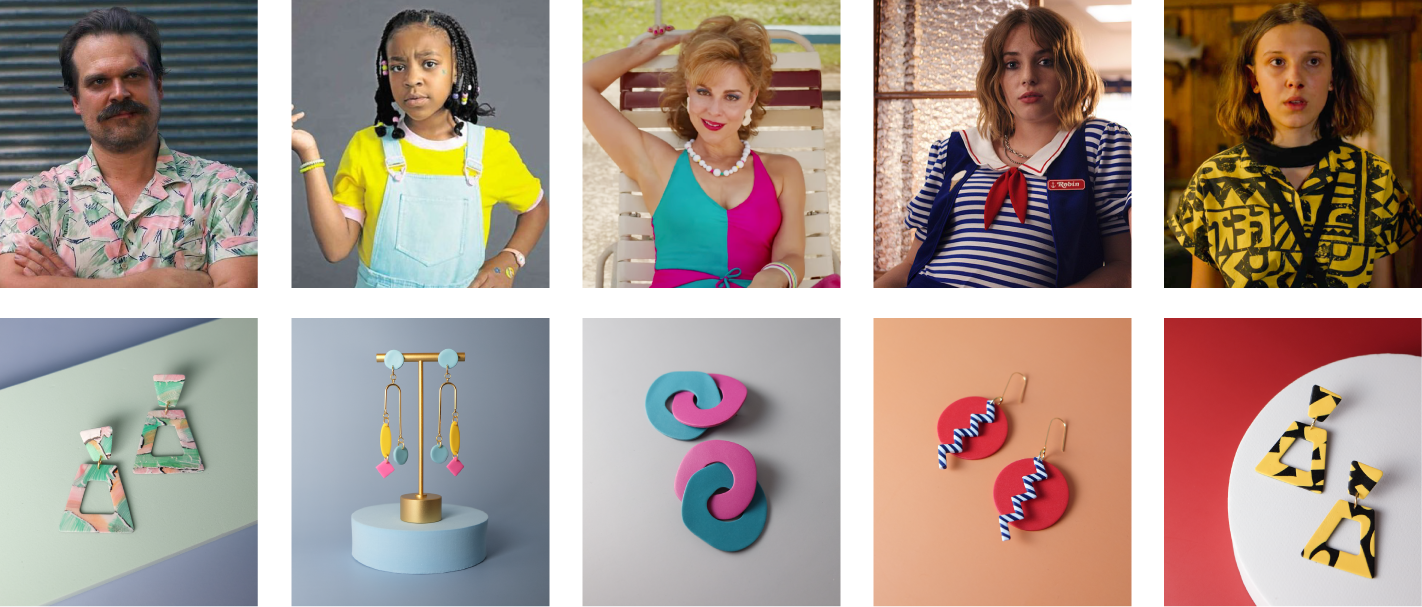 One of my favorite things about creating jewelry and accessories is that I get to incorporate a bit of pop culture into my designs. My newest collection launching today might be a little stranger than my past pieces. That's because this collection was inspired by the retro vibes that are showcased throughout the tv show Stranger Things! Inspired by the show's third season (and totally unaffiliated), this launch is putting the fun in funky with pops of color and fun patterns that give you that irresistible 80s nostalgia.
Before you run out and stock up on Aquanet and miniskirts, you should know that these pieces are designed intentionally to be able to be worn in a variety of applications. While they may be inspired by the rad fashion trends that give the 80s their iconic look, these earrings are also designed with modern sensibilities for today's wearer. Funky statement shapes coupled with chic design trends make this line perfect for work and play. With earrings and accessories like these, you can subtly channel your inner Madonna and relive the glitz and glamour of the 1985 Sunset Strip while still keeping on trend with today's style. Pretty rad, right?
---